Easy to use

Controlled
Suitable for home treatments

For research and clinical use

Modular and programmable 

First tdcs portable & programmable system
Composed by:
HDCstim® - stimulator device
HDCprog - programmer
HDCel - electrodes kit
Accessories
In addition is possible to configure HDCstim® with MindCap instead of electrodes.
CONTROLLED MODE
Safe treatment programming for patient's use at home.

The physician sets:

Number of stimulations (1—99)
Stimulation intensity and mode (anodal, cathodal, sham)
The minimum time interval between two consecutive stimulations (0—168 hours)

HDCstim delivers the tDCS treatment only following the programmed settings
Free mode
Healthcare professionals and researchers can use HDCstim in a free mode according to their needs.

Waveform: one channel, two channels, sham
Sham time: 0—100%
Stimulation amplitude: 200—2000 µA
Ramp duration: 5—30 seconds
Intensity: up to 2 mA per each channel
Duration: 1—40 minutes
features
Portability: Small size, 12cm x 8cm x 3cm
Two-channel stimulation: Anodal only
Maximum output: 30 Volt - 2 mA (4 mA with HDCadpt accessory)
Treatment monitoring: Impedance check and stimulation failures
Double blind: Sham mode not distinguishable by user
Impedance check resolution: 1kΩ
Output current stability monitoring: Real time - 1 second
Internal power supply: 2 x 1.5 Volt type AA
Memory: Maximum 99 stimulation reports
Medical device classification: CE Class IIa, CMDCAS Class IIa, GMP class III
Home use: Compliant to IEC 60601-1-11:2011
Intellectual property: EP2328655 US9,026,216
HDCprog is the healthcare professionals device for programming stimulation cycles and for monitoring results. It can be connected to any HDCstim once provided the required personal access code. The stimulation settings are stored in the HDCstim linked to the authorized prescriber.
Treatment monitoring report
touch-screen LCD 256 VGA color
easy and friendly interface
powered by AC/DC adapter certified for medical use
Available size: 25 cm2 and 51 cm2
Cables for HDCstim con- nections, conductive gel and head cap are also provided.
A novel generation

MindCap is designed for safe and repeatable  tDCS treatment at home as an alternative to standard HDCel.
MindCap can be configured with the correct and personalized electrode placement avoiding any patient's mistake during self administration.
Characteristics

Innovative "three lines of force structure" for optimal electrode contact Intra-cephalic or extra-cephalic reference Full control of electrode positioning for safe home use according to the International 10–20 System.
Models

MindCap_6p 6 electrical connection for the classical tDCS montage.

MindCap_R 19 electrical connection for different montage in tDCS research.

Any model includes one pre-wired Cap, Armband and Electrode set.
Armband reference electrode allows extra-cephalic stimulation protocols.
A large return electrode (70 cm²) ensures low current density on the stimulation return site.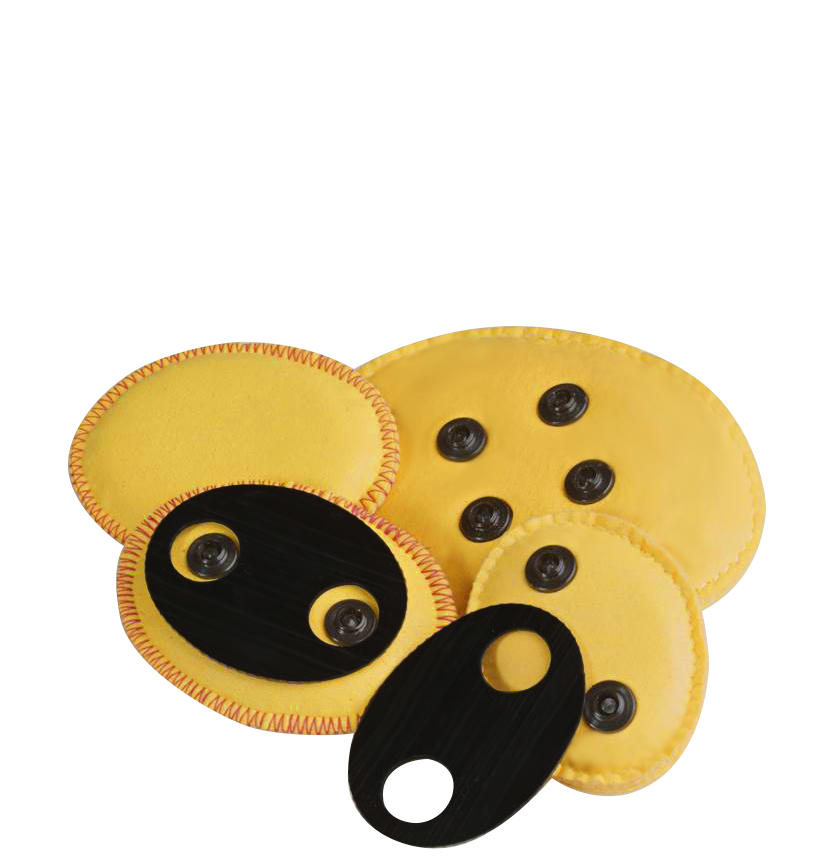 Specifically designed elliptic electrodes to avoid local increase of current density and corner effect.
No conductive GEL required due to an internal biocompatible sponge that remains wet for the entire treatment.
Available size: 25cm² and 35cm².
Newronika Quality Management System is based on the following general purposes:
- Design and manufacture of neurological medical devices class I, IIa, IIb and III (All.II - Directive 93/42/EEC).
- Distribution and technical assistance of these innovative and high-tech medical devices;

In this context, our organization chooses to use the Quality Management System as tool to improve its performance according to the standard CEI UNI EN ISO 13485:2012.
The Quality Management System has the purpose of control of our own processes and maintain the effectiveness of the System, to increase customer satisfaction and to ensure compliance with customer requirements and with the applicable legislative and regulatory requirements and, in particular, those of Directive 93/42 / EEC and subsequent amendments and updates. 

For the commercialization of its own devices in countries outside the European Union territory, Newronika also undertakes to ensure compliance with applicable local legislation and regulatory requirements (ie Canadian Medical Devices Conformity Assessment System and Korean Ministry of Food and Drug Safety).

The HDCstim product and its accessories are class IIa EC - certified Medical Devices according to European Directive 93/42/EEC and comply with electro-medical regulations including IEC 60601-1-11 (Medical Electrical Systems used in the Home Healthcare Environment). 

The EC certificate for the HDCstim product and for its accessories was issued by the Notified Body 0068 (MIT International Testing Srl) which also certified our Quality System.